Get Quote –
Toyota Rav4 Hybrid 2020 Model
---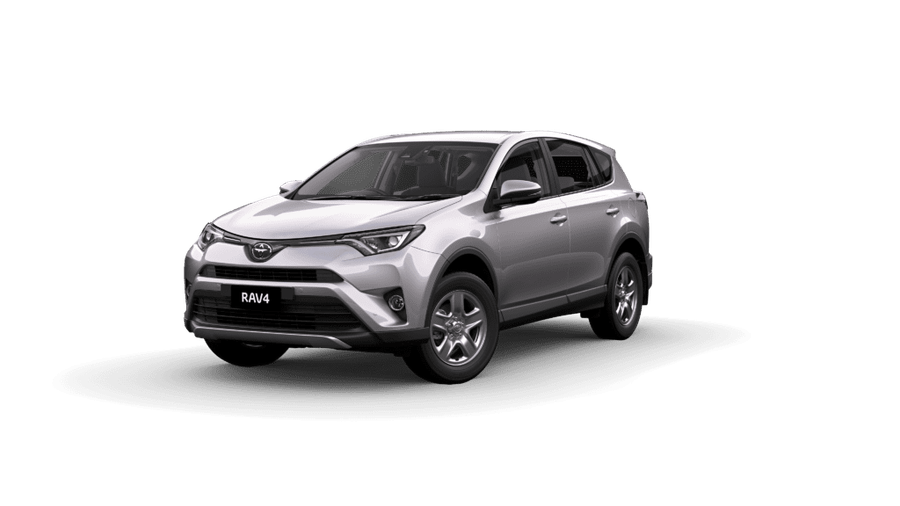 Toyota Rav4 Hybrid 2020 Model Specification & Rate
---
* This car is booked - Please contact us or check back in few days.
Specifications:
| | | |
| --- | --- | --- |
| Model | : | Toyota Rav4 Hybrid 2020 Model |
| Seating Capacity | : | 5 |
| Fuel Type | : | Petrol/Hybrid |
| Auto/Manual | : | Auto |
Rav4 Hybrid Budget Car Rental Rates:
| | | |
| --- | --- | --- |
| Rate 1 | : | $110 per day incl 10 % GST + 200 Kms/day allowance based on a daily rate |
| Rate 2 | : | $450 per week incl 10 % GST + 1000 Kms/week allowance based on a minimum 3 months contract |
| Rate 3 | : | $430 per week incl 10 % GST + 1000 Kms/week allowance based on a minimum 6 months contract |
Toyota Rav4 Hybrid 2020 Model Hire Melbourne
Starting with the 2020 model year, every Toyota Hybrid Battery Warranty is being extended from 8 years or 100,000 miles to 10 years from the date of first use, or 150,000 miles, whichever comes first. Underneath RAV4 Hybrid's strong good looks is innovative architecture that makes RAV4 Hybrid the fastest RAV4.
One unmistakable spirit, multiple distinct variants. RAV4 Hybrid brings a new level of refinement that's sure to impress wherever you go.From endless pleasure to thoughtful comfort features, RAV4 Hybrid is filled with technology that keeps up with you.A sleek spoiler adds to RAV4 Hybrid's sportier look, while available LED projector-beam headlights help shine a light on the possibilities of every trip.
Rent a Toyota RAV4 Hybrid – A Perfect Choice for Your Next Adventure
Are you planning a thrilling road trip or an exciting outdoor escapade? Look no further! Melbourne Van Rentals offers the ultimate solution to your transportation needs with our top-notch Toyota RAV4 Hybrid rental service. Combining power, versatility, and eco-friendliness, our 2020 model is ready to take you on an unforgettable journey.
Toyota Rav4 Car Rental – Unleash the Power and Style
When it comes to renting a car, the Toyota RAV4 Hybrid stands out from the crowd. It's dynamic design and cutting-edge features make it a preferred choice among travellers seeking both comfort and style. Whether you're exploring the urban landscapes or venturing off the beaten path, the RAV4 Hybrid's robust performance ensures a smooth and enjoyable ride.
With Melbourne Van Rentals, you can experience the thrill of driving this remarkable vehicle. Our fleet of well-maintained and fully-equipped RAV4 Hybrids guarantees a hassle-free journey from start to finish. We take pride in providing a seamless rental experience, ensuring you have everything you need to make your trip successful.
Toyota RAV4 Hybrid Hire – Uncompromised Efficiency and Sustainability
Are you passionate about protecting the environment while still indulging in your travel adventures? Look no further than our Toyota RAV4 Hybrid hire service. This eco-friendly vehicle combines a powerful gasoline engine with an electric motor, offering exceptional fuel efficiency and reduced carbon emissions. Experience the joy of driving while being environmentally conscious.
At Melbourne Van Rentals, we prioritize your comfort and safety. Our team of professionals meticulously maintains our fleet to ensure that each RAV4 Hybrid rental vehicle is in pristine condition. Equipped with the latest safety features, including advanced airbags and stability control systems, you can embark on your journey with peace of mind.
Our commitment to customer satisfaction extends beyond providing top-quality vehicles. We offer flexible rental options to suit your specific needs, whether you require a short-term or long-term hire. Our transparent pricing policy, coupled with our exceptional customer service, ensures that you receive outstanding value for your money.
Ready to embark on your next adventure? Visit our website at
www.melbournevanrentals.com.au
to explore our fleet and secure your Toyota RAV4 Hybrid rental today. Discover the perfect balance of power, efficiency, and style as you make memories that will last a lifetime.
Don't miss out on this unparalleled opportunity to experience the thrill of the road in a Toyota RAV4 Hybrid. Contact Melbourne Van Rentals now and let us be your trusted partner for all your transportation needs. Your journey starts here!
BOOK ONLINE
Select your preferred vehicle and book online or contact us for any queries:
 https://www.melbournevanrentals.com.au/

 +61 450 747 874,  +61 466 643 521 ,+61 466 643 529

 info@melbournevanrentals.com.au
Answers to commonly asked questions can be found in our
FAQ section
Like our FB Page and get regular updates and offers: Facebook